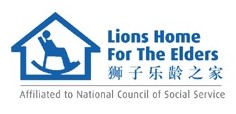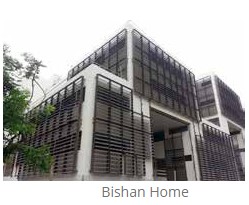 Lions Home For The Elders was initiated and established by Lions Clubs of Singapore. Founded in 1980, our first community home for the aged destitute housed 18 residents. Today we have grown and expanded our services and capabilities to include a holistic approach in aged care. We are now a voluntary welfare organisation who is also one of the first few nursing homes to be accredited as an Approved Service Provider by Ministry of Health. With a team of over 180 administrative and nursing staff, we operate two fully equipped nursing homes, one located at Bishan Street 13 (expected date of relocation from Toa Payoh Rise to be in the last quarter of 2015) and the other at Bedok South with a total of 384 beds.
Nursing & Medical Care
At Lions Home, an individual care plan for each resident is designed with ensuring their quality of life as a priority. Nursing care managed by professional team of care staff enhances the standards of care set by Ministry of Health. A general practitioner provides medical consultation for residents in the Home three times a week; including scheduled consultation by geriatrician, and psychogeriatrician. In addition to the enhanced standard of care the residents receive, Lions Home collaborates with Regional hospitals and Universities both local and abroad in the field of research into
diseases related to the elderly, which will benefit the aged both in Lions Home and the community.
Short-term and Long-term Rehabilitation
With full-time physiotherapists and occupational therapists on-site, as well as a clinically equipped gymnasium, Lions Home offers short-term and long-term rehabilitation to residents. Short-term rehabilitation under the Transitional Convalescent Facility Bishan Home Bedok Home 155 programmes help residents to recover from stroke or fracture to resume independent
living in the community. For residents with a functional impairment, chronic ailment or dementia, long-term rehabilitation and tailored programmes help residents with coping with their disability, providing support and comfort.
Physiotherapy and Occupational Therapy
Physiotherapists and occupational therapists work hand-in-hand with Lions Home's medical team and other clinical expertise to customise therapeutic programmes that help restore or maintain residents' range of motions, physical strength, flexibility, coordination, balance and endurance. These programmes also promote independence, develop confidence and generally increase overall fitness.
Resident Social Life
Lions Home organises art and craft activities, drum therapy sessions and screening of movies for residents to learn, interact, express themselves and just have fun.
Social Work and Advocacy
Offering counsel, guidance and support, the social and welfare department maintains relationships with residents as well as their families. With an interdisciplinary team that includes social work, Lions Home ensures that residents' rights and needs are attended to at all levels.
Management and Care of Dementia
Contrary to common belief, people suffering from dementia are able to live at home. Those admitted to Lions Home generally have more diverse and complex needs in addition to dementia. Given the dynamic environment (with the differing and changing needs of residents), our highly skilled staff are more than capable of coping under high-stress situations with great understanding, insight, compassion and the commitment to treat every resident as a valued individual.
Scheduled Respite Care
In addition to the long-term care offered by Lions Home, scheduled respite care is available and ideal for families looking for temporary arrangement for their loved ones.
Transitional Convalescent Facility (TCF)
Launched in Dec 2012, TCF aims to rehabilitate the elderly to regain mobility and independence. With improvement, the elderly can return to the familiar community and caregiver will find it easier to care for the elderly. TCF also provide professional advice on home modification and the necessary long-term care arrangements.
Training is also available for caregivers to be equipped with skills to take care of the elders at home.
For more information of Lions Home For The Elders, please visit our website: www.lionshome.org.sg
Bishan Home
9 Bishan Street 13
Singapore 579804
Tel: +65 6252 9900
Fax: +65 6353 5725
Email: lhe.pr@lionshome.org.sg
Bedok Home
487 Bedok South Avenue 2 Singapore 469316
Tel: +65 6244 0667
Fax: +65 6244 1682
Email: lhe.pr@lionshome.org.sg