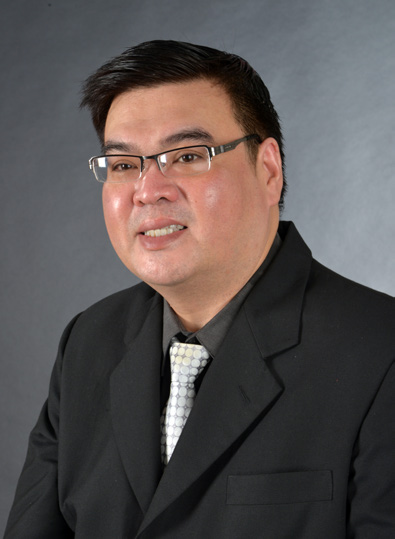 2017-18 District Governor                                                                
Share Our Dreams
Our Dear Fellow Members
Lions Motto "We Serve"
Each year in July, the District organises its customary Joint-Installation, a memorable Event that members look forward to and where the Clubs Presidents and Cabinet Officers take pride in their oath as officers "To Serve" their respective positions.
The event offers an excellent setting for old friends to reconnect to exchanging experiences, and with many conducive opportunities for members to meet and make friends with the newly joined members of other clubs. Most of all it provides excellent opportunities for clubs to exchange ideas and experiences to plan together of forthcoming district's service projects.
This year I would like to encourage clubs to interact more closely with other clubs to plan together of more joint Service projects and activities and to include the Leos where possible. Staying constantly connected and working closely with each other we can overcome all odds to achieve our planned objectives.
We shall do our best to continue "To Serve", Lions Clubs International, our Clubs, and the District, and the lesser in our Community
For fiscal year 2017-18, under my leadership, we will promote and support LCI programs and activities namely the Sight First, the Environment Awareness, Diabetes Awareness, Cancer and Services to provide support to people suffering from these disease. Encourage, Promote and Engage the young people in the Youth program. We will continue with the Reading Program to the people thus building quality time and bonding to families.
LCI encouraged enhanced attention services will inevitably require clubs to come up with initiatives and be more creative in planning them. The District will be fully supportive and work with you in the planning efforts and implementation.
Think positively and effectively and respond to the LCI's new Goals and Vision. Let us grow together, more hands in service to take on the increased servicing loads. Therefore, we must continue to ensure to having a capable and effective leadership to lead and work well with the members. But more importantly these effectively capable leaders must also be able to serve as our suitable role-models to attract more people finding it worth their while and wanting to join the Lions
This year, we will also be responding to LCI's call to work towards the Goals and Vision to serve 200 million underprivileged people around the world by Year 2020; and it will coincides with the 2020 LCI International Convention in Singapore.
Let us all pledge to make our District of 308-A1, our Lions members where we once belong; and to make 2020 LCI Convention in Singapore one of the most successful, satisfying convention in the LCI International Conventions history.
"We Serve" and Thank you
Jerrick Tay Chun Peng
District Governor 2017-2018
District 308-A1