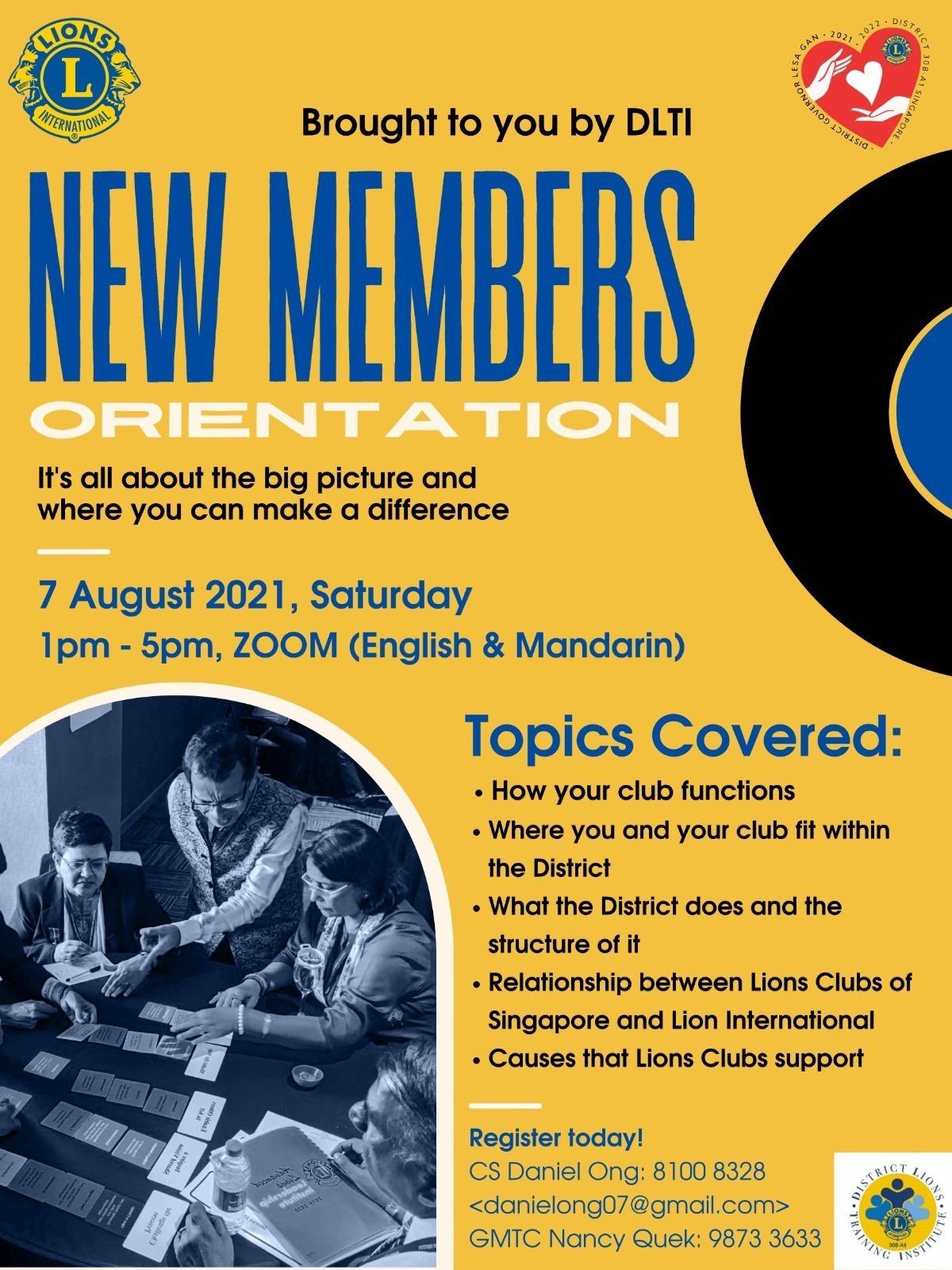 7 AUG, SATURDAY FROM 1 – 5 PM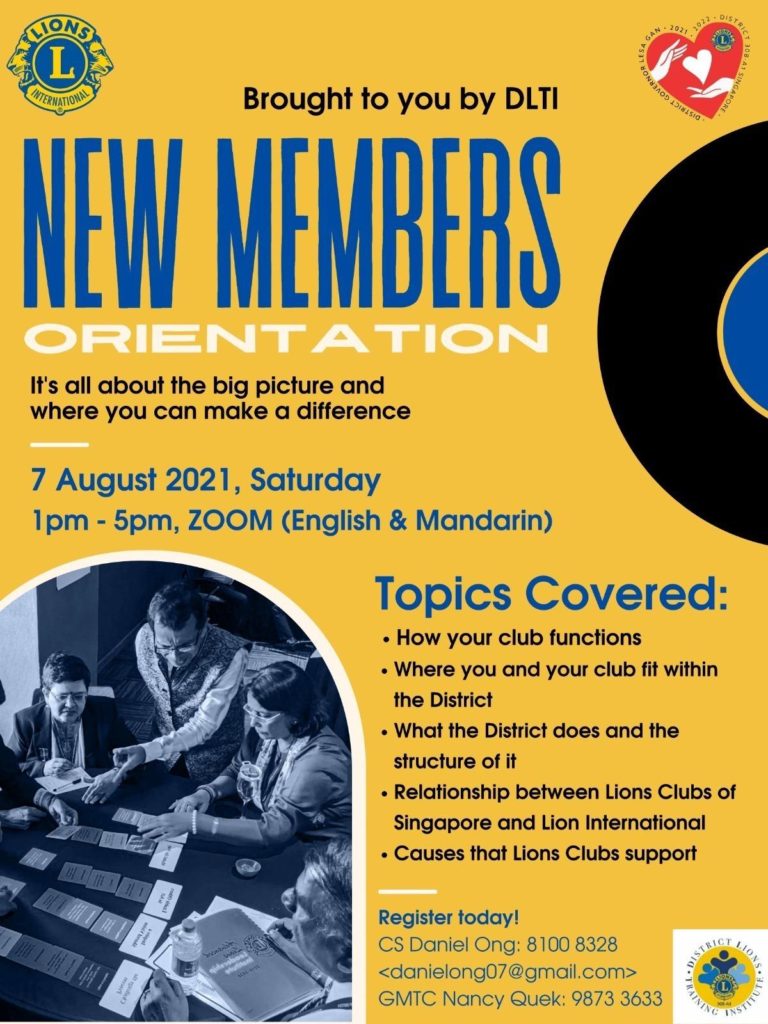 Dear Cabinet Officers.
The District is organising a New Member Orientation on the 7th of August, Saturday from 1 – 5 PM via Zoom (Conducted in English and Mandarin). Please help to disseminate this info to clubs under your charge and encourage their new members together with their sponsors to attend. All lions who wish to refresh their memories are also welcome to attend.
They can register via the following link: https://bit.ly/NewMembers_Orientation
Thank you,
GMT Nancy Quek